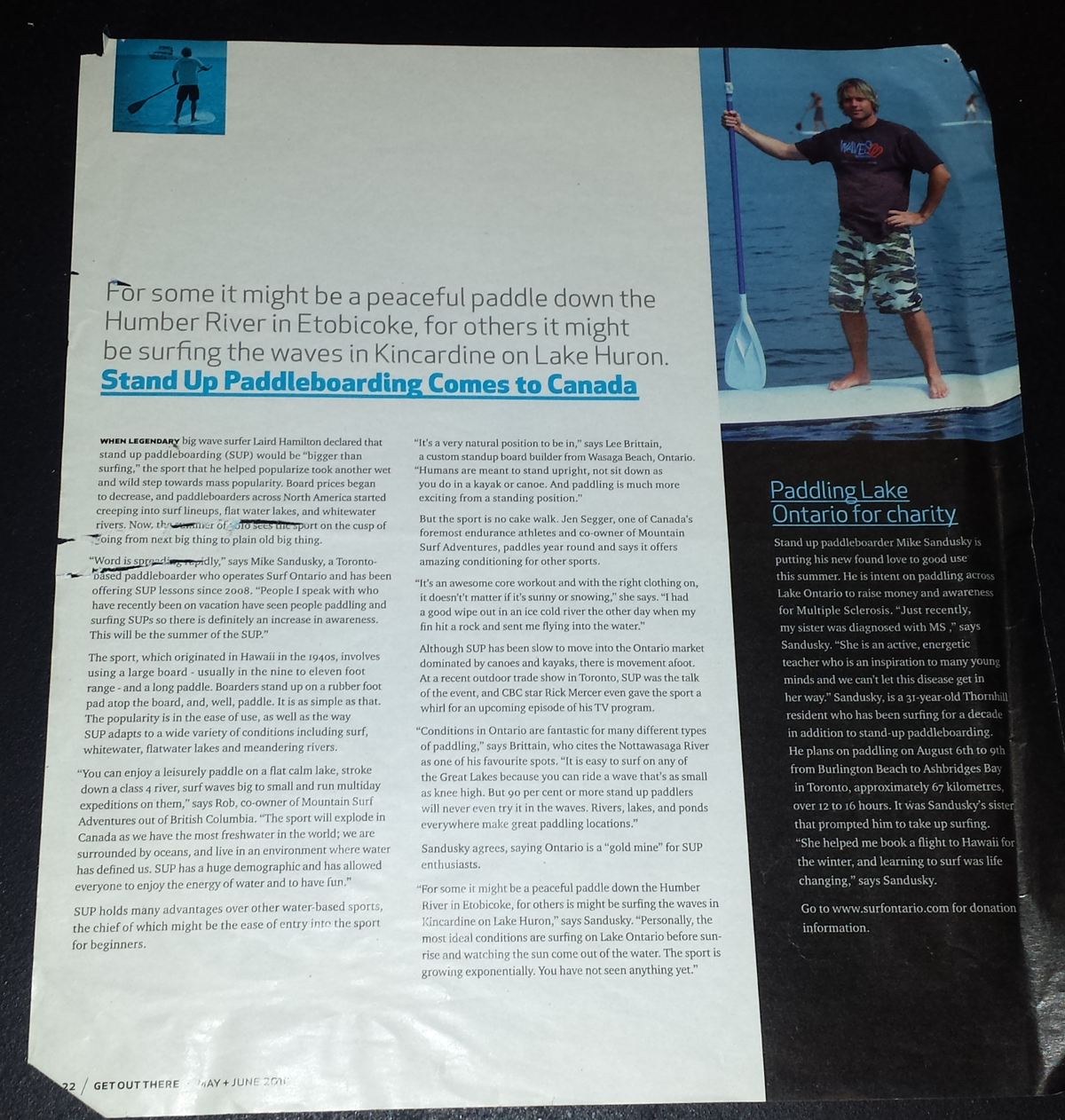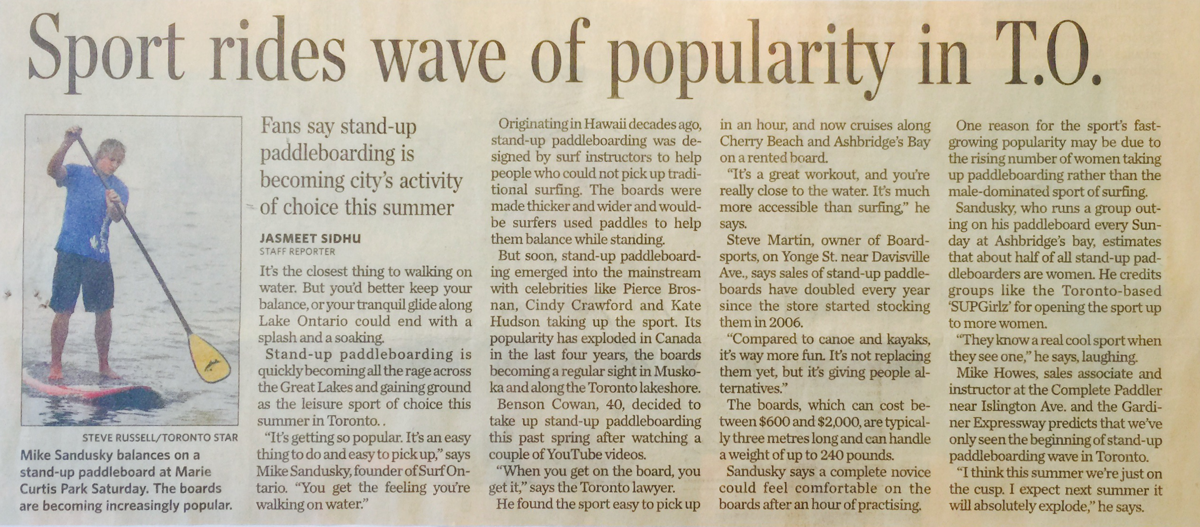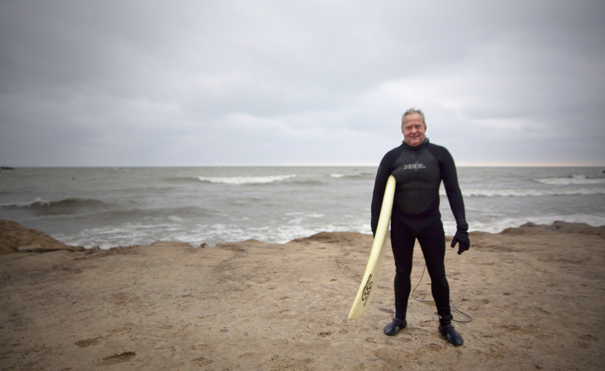 An article and photographs in the Torontoist - "For Lake Ontario Surfers, Winter is No Obstacle"
Winter in Toronto has its proponents and its detractors—and then there are the surfers, whose relationship with the season falls into a category all its own.
"You gotta be careful. I mean, you can get hypothermia pretty quick," said Gavin Fregona, a long-time boarder, originally from South Africa, who discovered three years ago what area wave riders have known for decades: Lake Ontario is surfable, year-round.
Yes, the water gets extremely chilly over the course of the winter months, but as long as its phase of matter is still essentially liquid, surfers can be found enjoying swells kicked up by the high winds associated with cold weather.
"Sometimes they get up to seven, eight feet—probably closer to January, when the storms come through," Fregona told us. We were speaking with him over the phone, from the relative comfort of a downtown apartment. It's generally acknowledged that the lake's surf is higher in winter than in summer, but even so it seemed possible that he was exaggerating.
Last Thursday, we drove to a spot along the Scarborough lakeshore whose exact location we promised not to reveal. Our contacts were concerned that wide publicity would cause the area to become crowded with inexperienced surfers. Cold-weather surfing on Lake Ontario can be dangerous, and so it makes a certain amount of sense to create obstacles for first-timers, though how many people would be enticed by the prospect of submerging themselves in water for several hours on a freezing-cold day remains anyone's guess.
>>> Click for the complete article and pictures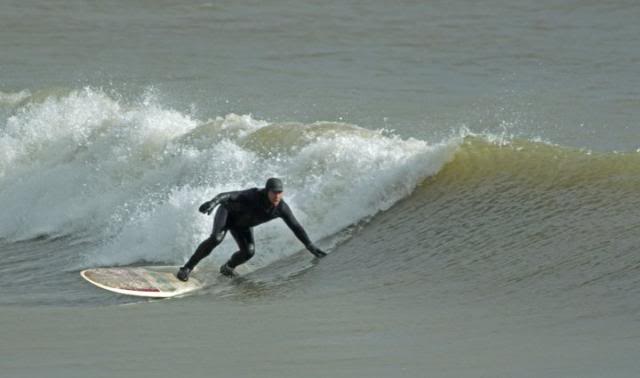 Kenny Ashburn on Magilla's old board at Magilla Memorial Contest
Shortboard Results:
NAME Div. Div. Points Open Pts
Daniel Robinson Masters 1000 1000
Kody Kasper Mens 1000 900
Aurelien Bouche-PillonMasters 900 810
Ryan White Sr. Mens 1000 730
Kenny Ashburn Sr. Mens 900 660
Matt Thompson Mens 900 560
George Holmes Masters 810 480
Jim Hoop Grand Masters 1000 480
Alex Colvin Masters 730 430
Jonathan Ambeault Masters 730 430
Gavin Fregona Legends 900 390
Bob Castleman Legends 900 390
Longboard Results:
NAME Div. Div. Points Open Pts
Jim Hoop Masters Long 1000 1000
Kenny Ashburn Masters Long 900 900
Ryan White Masters Long 810 810
Alex Colvin Mens Long 1000 730
Jonathan Ambeault Mens Long 900 660
Matt Roy Mens Long 810 560
Bob Castleman Legends Long 1000 480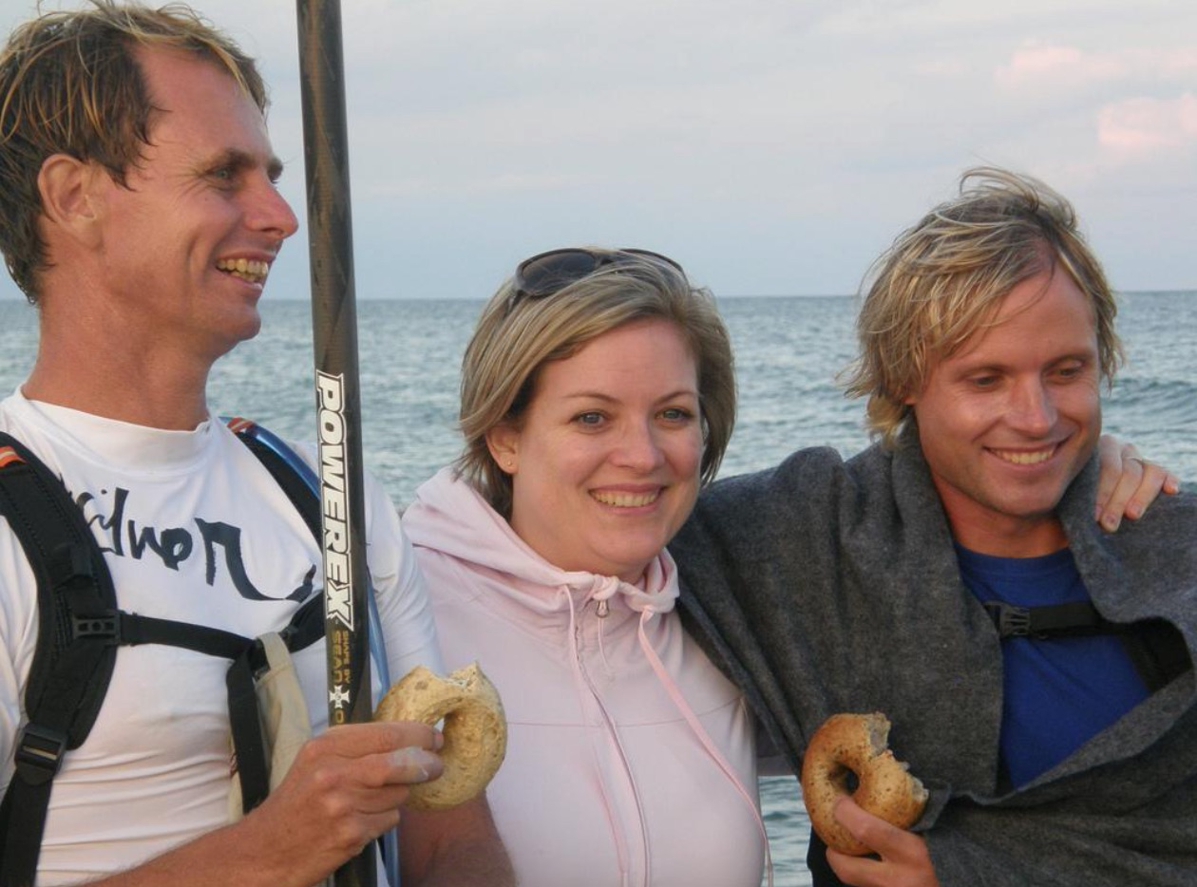 Copyright © All rights reserved.